Controls in world
In your world there is a controls for easy navigation.
After loading the world, familiarize yourself with the basic controls by clicking the "Next" button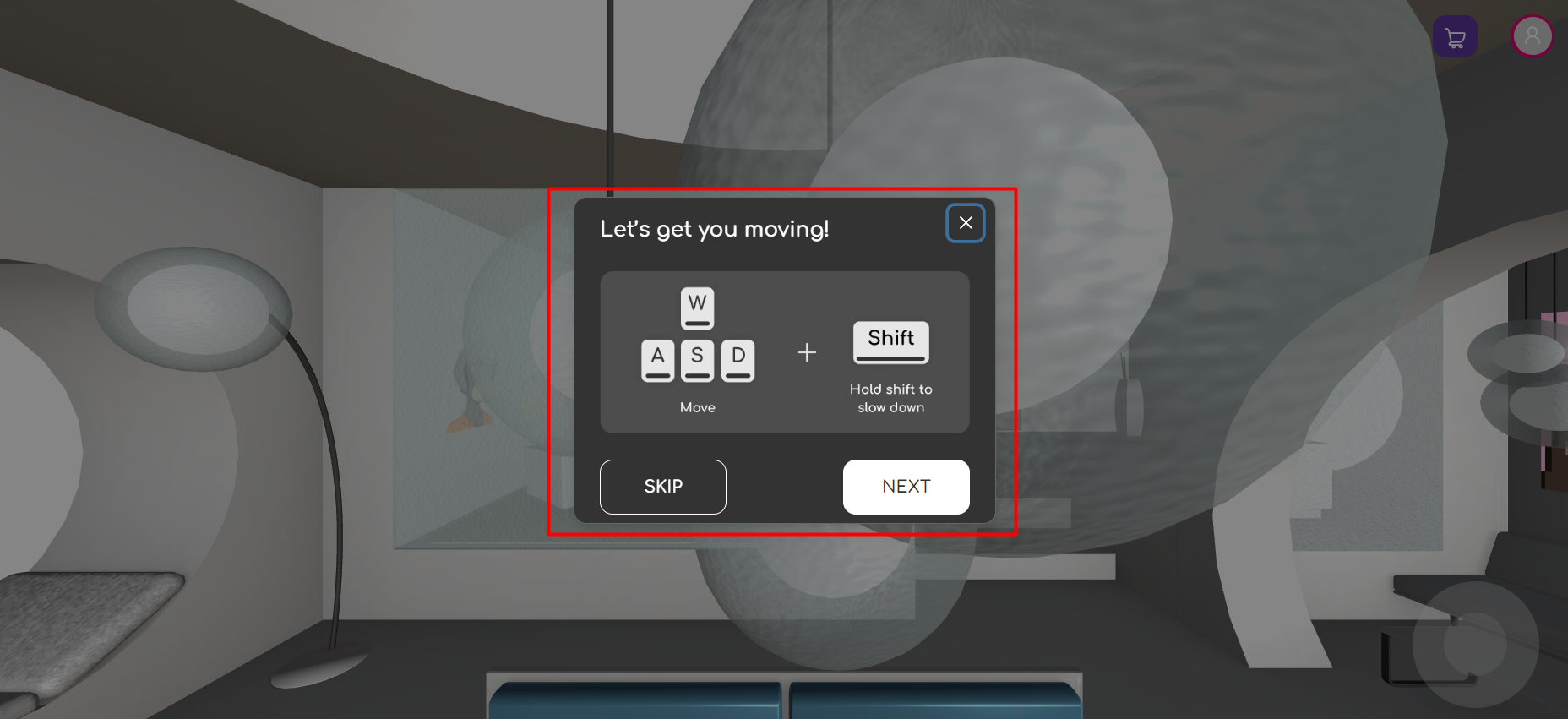 After that, a "control panel" will open at the bottom of the screen.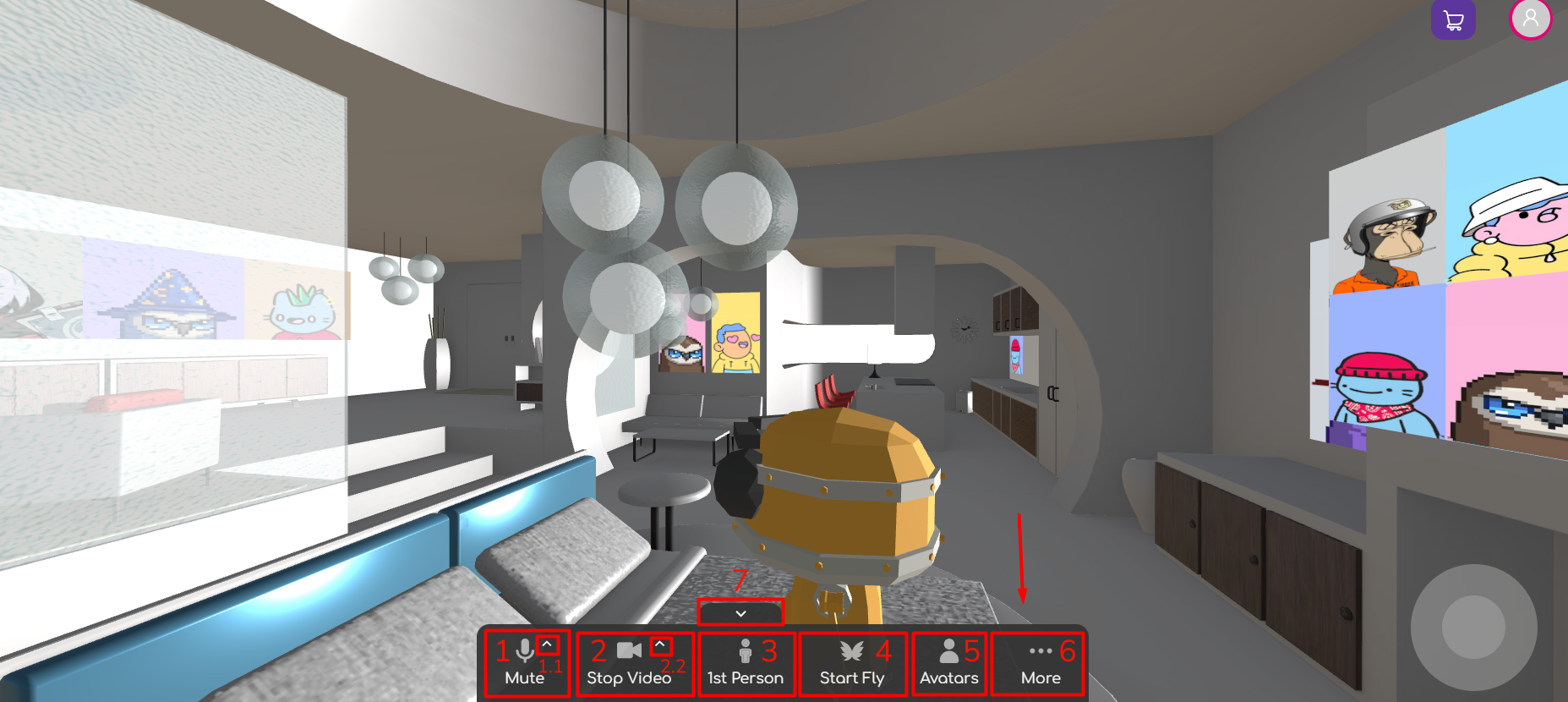 🔸 1. Click to turn off/on the microphone
🔹 1.1 Click to open advanced microphone settings
🔸 2. Click to off/on enable camera video
🔹 2.1 Click to open advanced camera settings
🔸 3. Click to turn on first person/third person mode
🔸 4. Press to enable/disable flight mode
🔸 5. Click to select an avatar
🔸 6. Click to open advanced settings
🔸 7. Click to collapse the "control panel"
More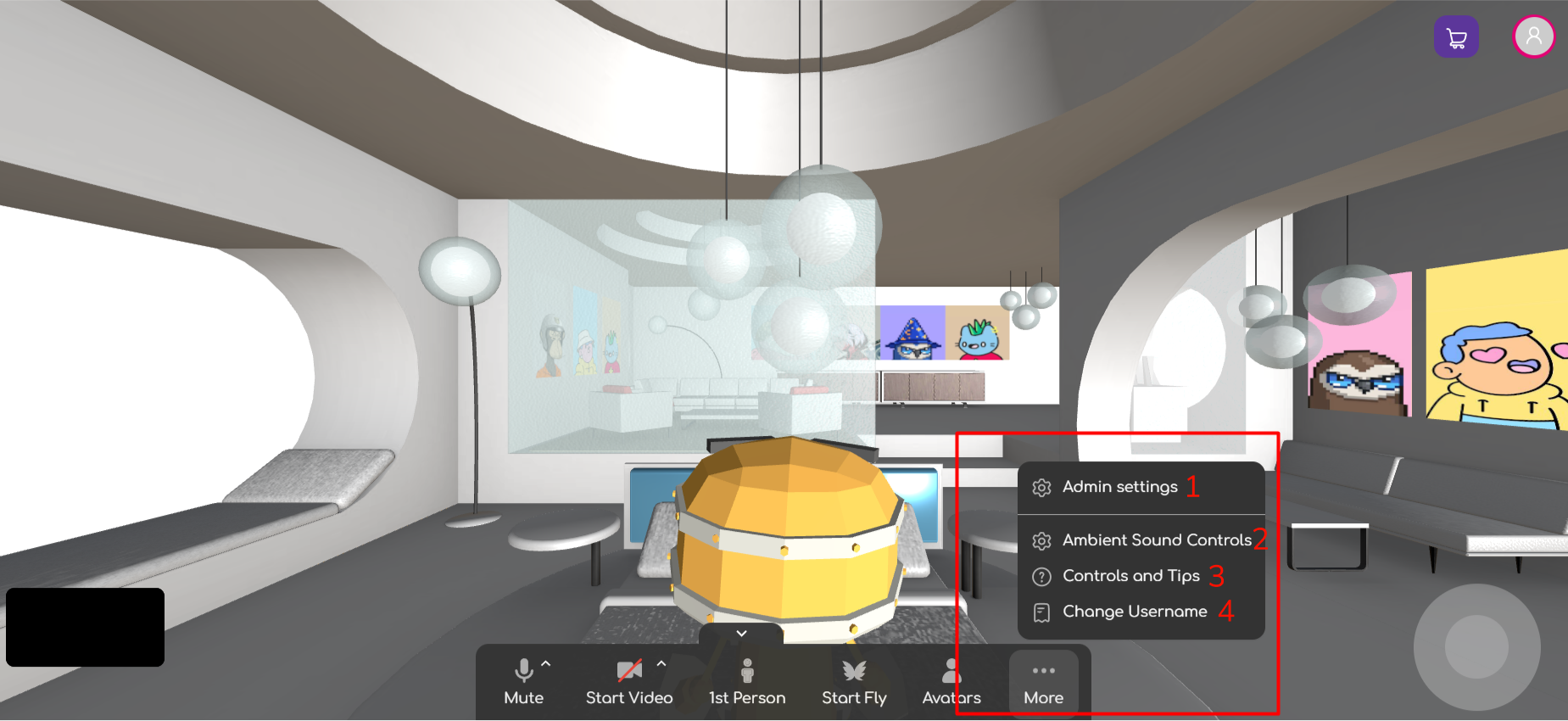 🔸 1. Click to open main settings
🔸 2. Click to open audio settings
🔸 3. Click to open help
🔸 4. Click to change name